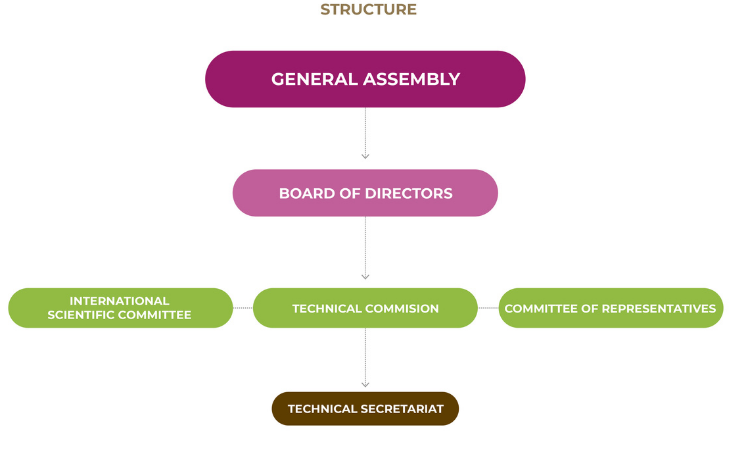 The General Assembly is composed of all PTV partners and its main function is to examine and approve social and economic management.
This meeting is usually held once a year, during the first natural semester, although, if circumstances so require, it may also be convened in an extraordinary manner if so requested by the President, the Steering committee or if notified by 20% of the founding partners.
You can consult the PTV Statutes for more information about the General Assembly and its faculties.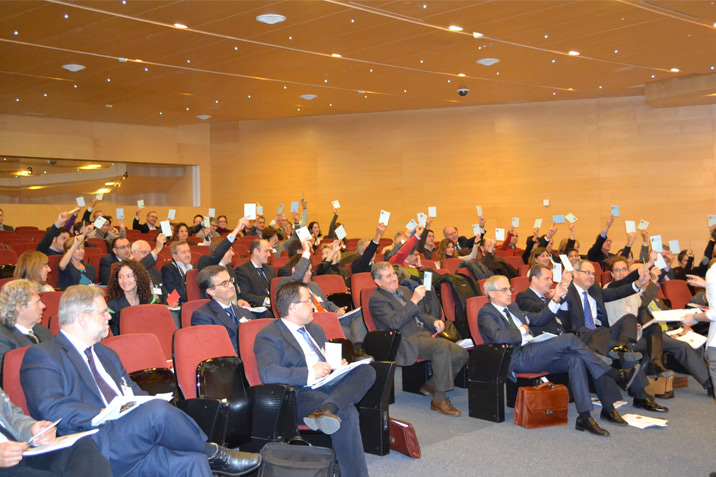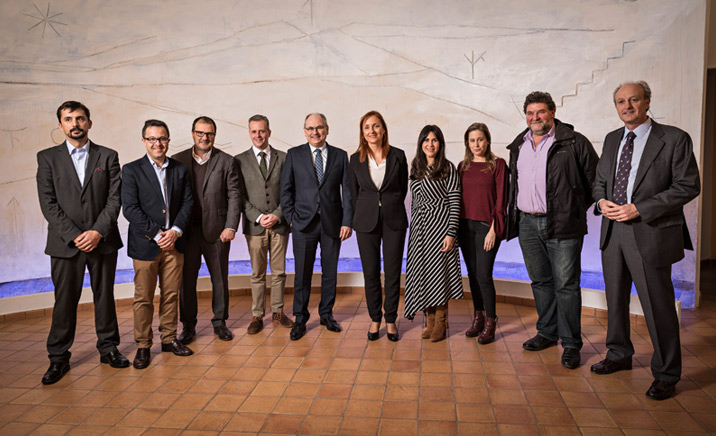 The Steering Committee is the main management and administration body of the WTP, whose main function is to ensure compliance with the guidelines laid down in the General Assembly, as well as the definition and coordination of the Working Groups. The Government Council of the WTP includes 16 entities representing the Spanish wine industry:
President
Mrs. Mireia Torres Maczassek
(Federación Española del Vino)
Vice President
Mr. Luis Carlos Moro González
(Grupo Matarromera)
Secretary
Mr. Iñigo Torres Andrés
(Grupo Rioja)
Members of the Board
Asociación de Bodegas por la Calidad (ABC)
Agencia Gallega de Calidad Alimentaria (AGACAL)
Agrovín S.A
Bodegas González-Byass S.A
Bodegas Martín Códax S.A
.

Bodegas Ramón Bilbao S.A
Bodegas y Viñedos Pradorey
Consejo Superior de Investigaciones Científicas (CSIC)
Federación Española del Vino (FEV)
Fundación Parque Tecnológico del Vino (VITEC)
.

Grupo de Empresas Vinícolas de Rioja (Grupo Rioja)
Grupo Matarromera
Miguel Torres S.A
Pago de Carraovejas S.A
Universidad Rovira i Virgili (URV)
Formed by experts in six areas that cover the entire wine value chain: Viticulture, Process, Product, Sustainability and Climate Change, Health and Wine Economy, with the main objective of identifying the innovation needs of the sector and materializing them in projects. Each area works under a double business and scientific coordination, protected by the figures of President and Vice President, who act as a direct link with the Board of Directors.
The Commission meets once a year to address aspects related to the R & D & I strategy of the wine sector, in addition to convening and leading the Working Groups in which all the partners of the PTV are involved for the identification and launching of R + D + i projects.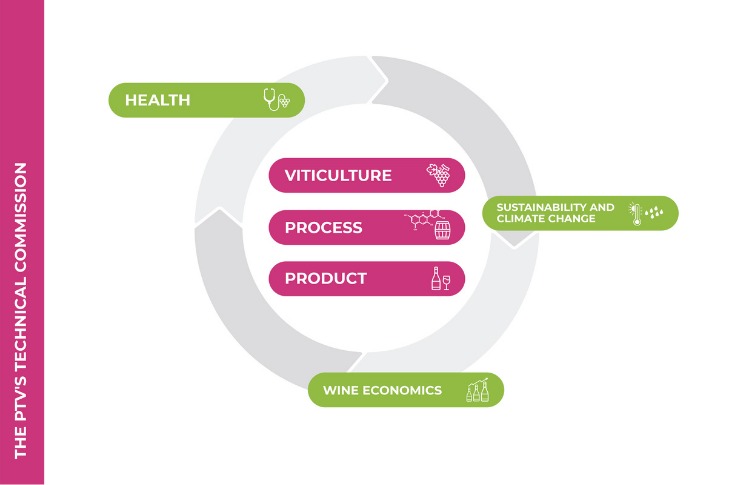 The main function of the Technical Secretariat is the global management and dynamization of all the PTV's actions, in coordination and under the direction of the Steering Committee.
Currently, the Technical Secretariat of the PTV is managed by ÁRTICA INGENIERIA E INNOVACIÓN S.L and has its headquarters in Madrid.

Secretaría Técnica
C/ Musgo, 2. Edificio Europa II
28023 La Florida. Madrid
Telf. 913 570 798
secretaria@ptvino.com
International Scientific Advisory Committee
The International Scientific Advisory Committee is a group based on 13 renowned experts in the wine sector, who has the main goal to add a holistical and international view to the Spanish wine sector, giving add value to different actions. For instance, they usually are involved in the development and revision of the Strategic Innovation Agenda (SIA) for the PTV.Its work focuses on guiding and advising the Technical Commission in the identification and definition of the main objectives and scientific-technical priorities included in the Wine Sector SIA.
They also participate in the annual Innovation PTV Awards as jury members.
This committee is made up of the following members:
Álvaro González, director, Centro de Investigación e Innovación in Viña Concha y Toro.
António Rocha Graça, R&D&I director, Sogrape Vinhos.
Arina Oana Antoce, professor, University of Agronomic Sciences and Veterinary Medicine of Bucharest.
Cristina Carlos, viticulture technician, Associação para o Desenvolvimento da Viticultura Duriense (ADVID).
Christophe Riou, deputy director, Institut Français de la Vigne et du Vin (IFV).
Hans R. Schultz, professor, Hochschule Geisenheim University.
Hernán Ojeda, researcher, Institut national de recherche pour l'agriculture, l'alimentation et l'environnement (INRAE).
Mark Krstic, managing director, The Australian Wine Research Institute.
Nathalie Ollat, researcher, Institut national de recherche pour l'agriculture, l'alimentation et l'environnement (INRAE).
Pedro Ballesteros, Master of Wine.
Peter Hayes, executive director, Grape and Wine Research and Development Corporation (GWRDC).
Pierre-Louis Teissedre, professor, Université de Bordeaux.
Vittorino Novello, professor, Università di Torino.